Sports Premium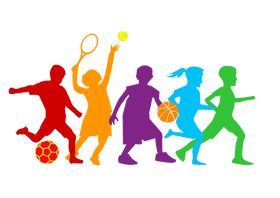 Sports Premium Funding
The government is determined to secure a significant and lasting legacy from the very successful 2012 Olympic and Paralympic Games that were held in London. In April 2013, the Government announced new funding for physical education (PE) and sport; Schools are free to determine how best to use this funding to improve the quality and breadth of PE and sport provision, including increasing participation in PE and sport so that all pupils develop healthy lifestyles and reach the performance levels they are capable of.
Below is a summary of ways in which this funding is allocated at Buckfastleigh Primary alongside an evaluation of the impact that it has had upon our pupils lifestyles and health and well-being.
School Sport Funding Plan
Buckfastleigh Primary School has decided to spend this year's Primary PE and Sport Premium award on key areas. These are based on the following vision and objective set by the Government; Department for Education Vision for the Primary PE and Sport Premium
All pupils leaving primary school physically literate and with the knowledge, skills and motivation necessary to equip them for a healthy, active lifestyle and lifelong participation in physical activity and sport.
This is broken down into 5 key areas that we look to address through how we to inform our decisions on how to spend the funding and to help us to assess the impact on pupils' PE and sport participation and attainment. These are:
The engagement of all pupils in regular physical activity
The profile of PE and sport being raised across the school as a tool for whole school improvement
Increased confidence, knowledge and skills of all staff in teaching PE and sport
Broader experience of a range of sports and activities offered to all pupils
Increased participation in competitive sport
To view this year's action plan please click on the link below.