At the beginning of the academic year we carried out a vote for our class School Councillors. Each class throughout Buckfastleigh have two representatives within the council. The councillors were chosen through a democratic vote in the classrooms in September.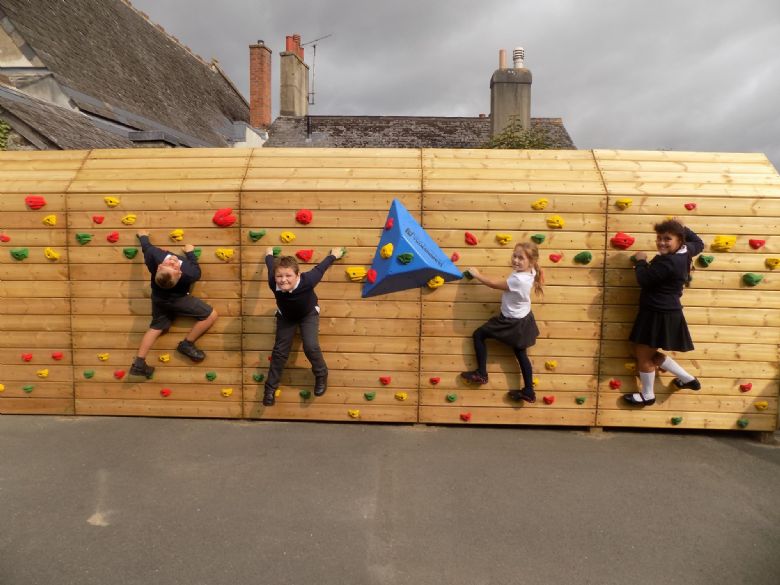 Buckfastleigh School Council meet up on a fortnightly basis and this enables us to discuss issues and to work together to improve our school.
The school council at Buckfastleigh Primary School has a proven track record of fund raising for various charities and have raised an incredible £700 for Comic Relief, over £450 for Children in Need, £350 for Macmillan Cancer Relief as well as nearly £200 for the Royal British Legion Poppy Appeal.
Our big project for the next few years is to develop the back playground. We have had many ideas from all age groups and this summer we had our first two pieces of work done. We had a traversing wall built and thanks to generous donations from many locals (and a Hollywood film director who is an ex pupil of the school), we have also built a seating and story telling area on the back playground.
If you want to join us at one of our meetings you are more than welcome. The dates and times of meetings are always displayed on the School Council Noticeboard.
Our School Councillors for 2017-2018 are;
Luke GD, Alana P, Jack Mc, Bethany J, Jack C, Belle R, Mason KS, Elsa P, Max C, Harley KH, Archie P & Emma B