Starting School
Choosing the right school for your child is a big decision for any family. Whether you are about to send your child to school for the first time, or moving into the area with older children if you would like your child to attend our school you are welcome to come and visit and see us in action.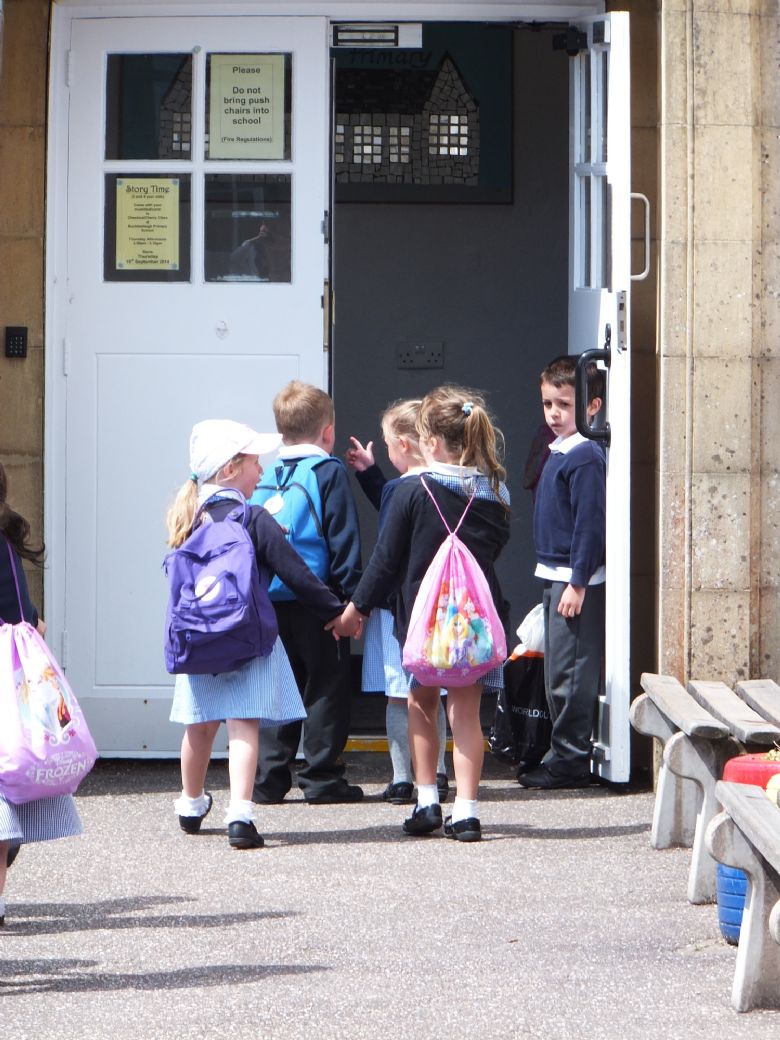 To apply for a Primary School Place Contact the Devon Admissions team on 0845 155 1019 or click here.
School Sessions
| | | |
| --- | --- | --- |
| Morning: | KEY STAGE ONE | 8:50 am – 12:00 pm |
| | KEY STAGE TWO | 8:50 am – 12:15 pm |
| Afternoon: | KEY STAGES ONE and TWO | 1:05 pm – 3:20 pm |
Please ensure that your child arrives at school by 8:50 am each day. However to ensure a smooth start to the school day, and to maximise learning time for the children in Key Stage 2, our Year 5 & 6 children are able to 'freeflow' into the school building from 8:40am. The school playground is manned from 8:35am every morning, but before this time the school is not responsible for the safety of the children on the school premises unless they are in a recognised club or session.