We celebrated World Book Day by dressing up as adjectives. We had some amazing and creative outfits. What adjectives do you think we were?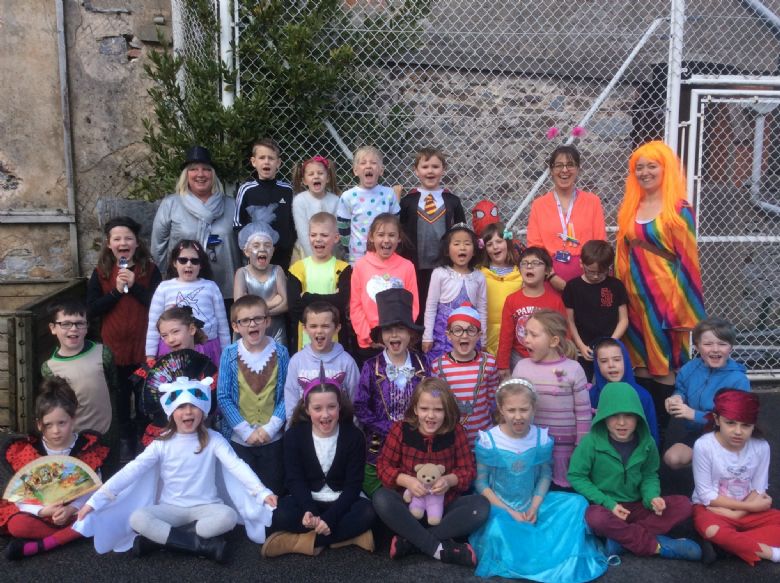 We thought about our favourite stories and designed a new front cover for them. We talked about what made a good front cover and what things it must include.
The whole of Buckfastleigh Primary School turned into authors for the day. Each class wrote part of a story and Roehampton had to add in excitement, tension and a problem.
During the afternoon, we listened to lots of different stories. Each teacher chose their favourite story and read some of it to us. On the first story, we took the structure of No David! and wrote our own version. We all used our imaginations.
We also had the chance of getting a different book by recycling our old ones. We brought in one of our old books and got to swap it for a different one.
Finally, we used our World Book Day tokens to choose a brand new book, which we got to take him. We all enjoyed reading our new books.