What an exciting week we have had this week. We have finished writing our own stories, learnt about column addition in maths and continued to improve our Taekwondo. On Tuesday we also learnt how to keep ourselves safe online as part of the National Safer Internet Day 2019.
Our week ended with a China Day to celebrate the Chinese New Year. We had an amazing day finding out about how the Chinese New Year is celebrated in China, learning about the different Chinese Zodiac Signs and doing some Chinese inspired crafts. We were extremely lucky to have some amazing Chinese food to try and taste. Thank you so much to Fu Lin's for giving us this wonderful opportunity. We tried lots of foods that we had never had before and most of us loved it.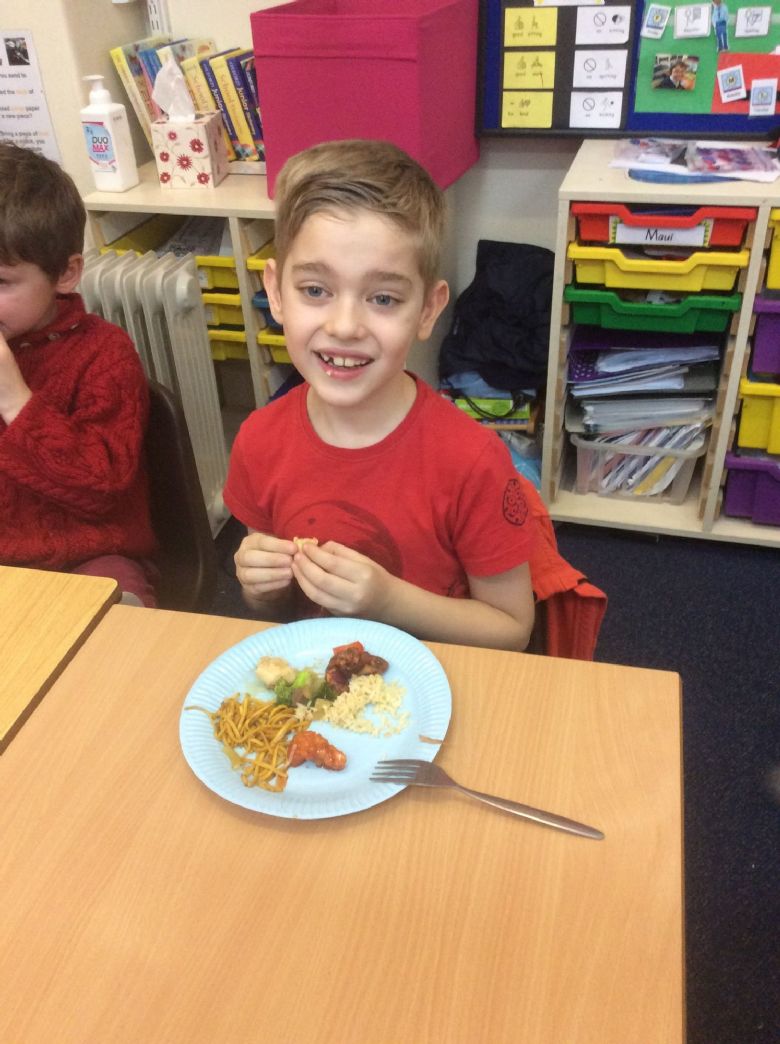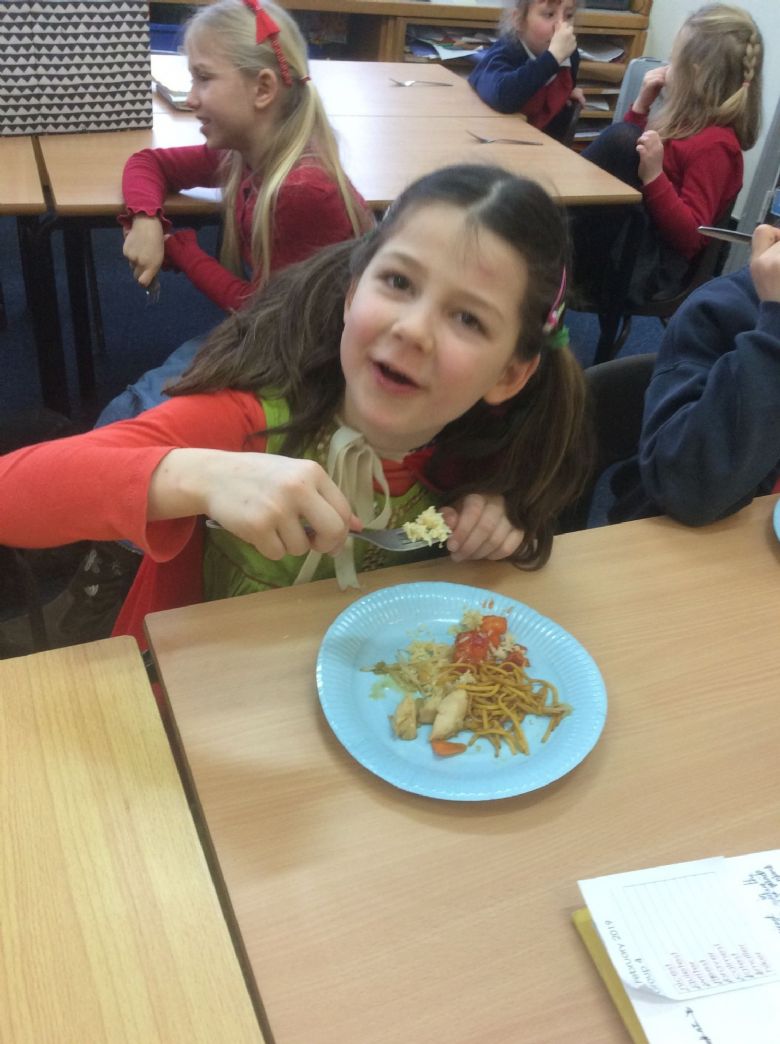 We welcomed lots of parents in during the afternoon to help us make some amazing Chinese lanterns, some bright and colourful Chinese dragons and some intricate origami pigs. It was fantastic to have so much support.
"This was the best day ever"!