The life cycle of our butterflies
As you may have heard, at the beginning of March we welcomed five tiny caterpillars to our classroom. We named them Godzilla, Penelope, Elvis Presley, Alvin and Daisy. When they first arrived they were very small and had lots of room in their pot. We had to zoom in on the pictures of them to be able to see their legs.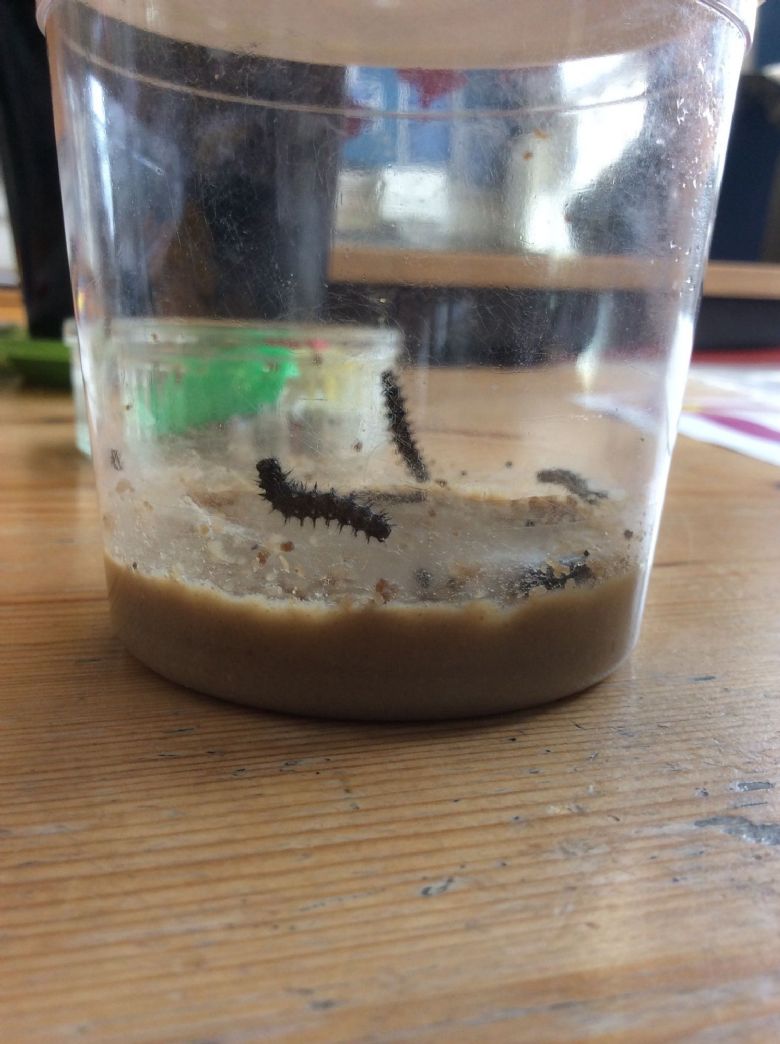 We were very surprised at how quickly they grew! Everyday they were getting bigger. We noticed they had silken tents around them and we read in Becky-Lou's book that they were there to protect them. The food at the bottom of their pot was getting messier and messier too. One of the caterpillars stayed much smaller than the others but look how they grew!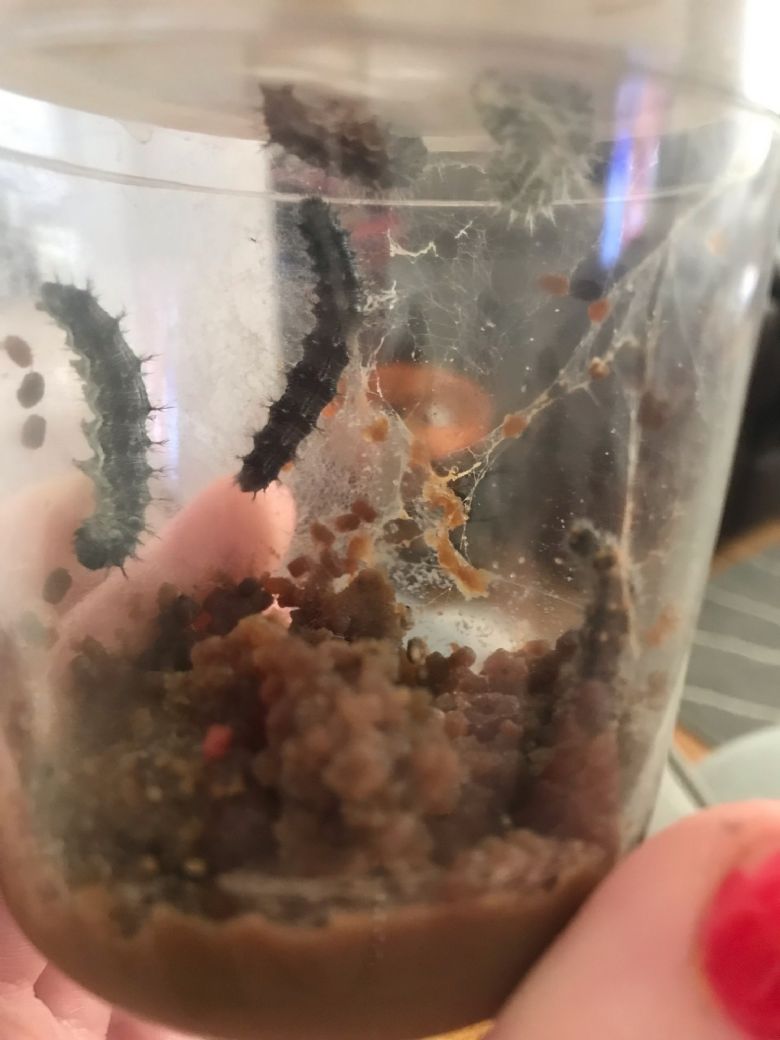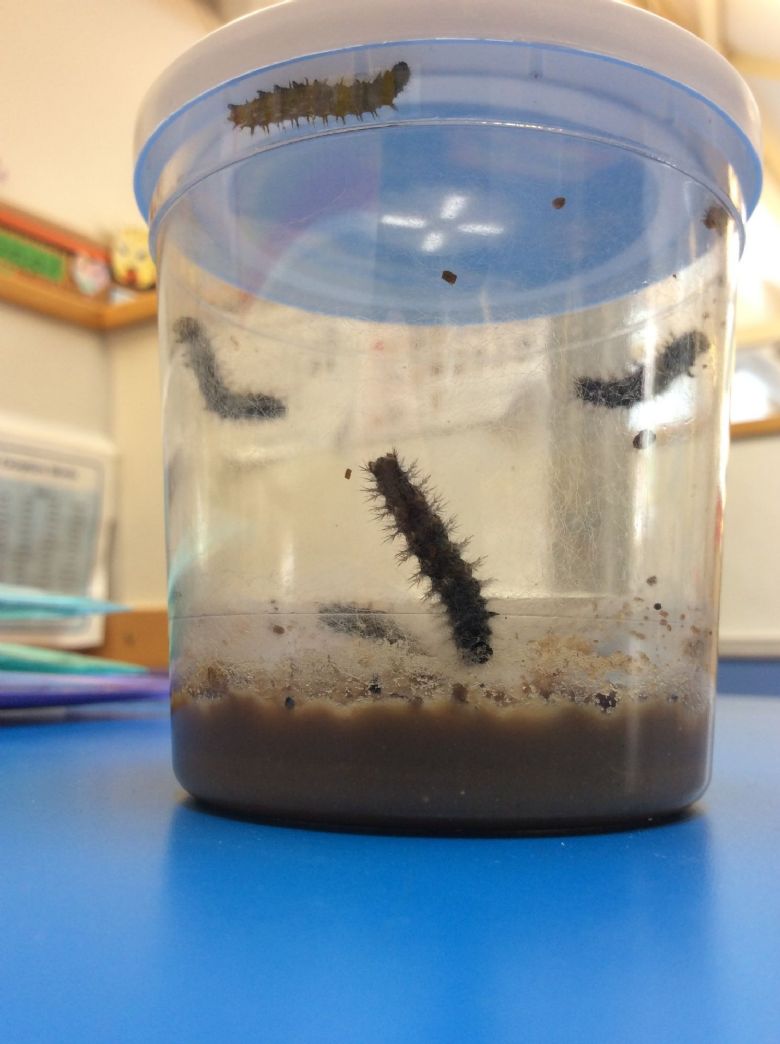 Two weeks before half term, one of the caterpillars attached itself to the lid of the pot and went into its chrysalis. It was hanging in a 'j' shape and the others soon joined it. Unfortunately, the caterpillars didn't stay attached to the roof for long but our instructions said that they should still be ok to keep metamorphosing inside the chrysalis.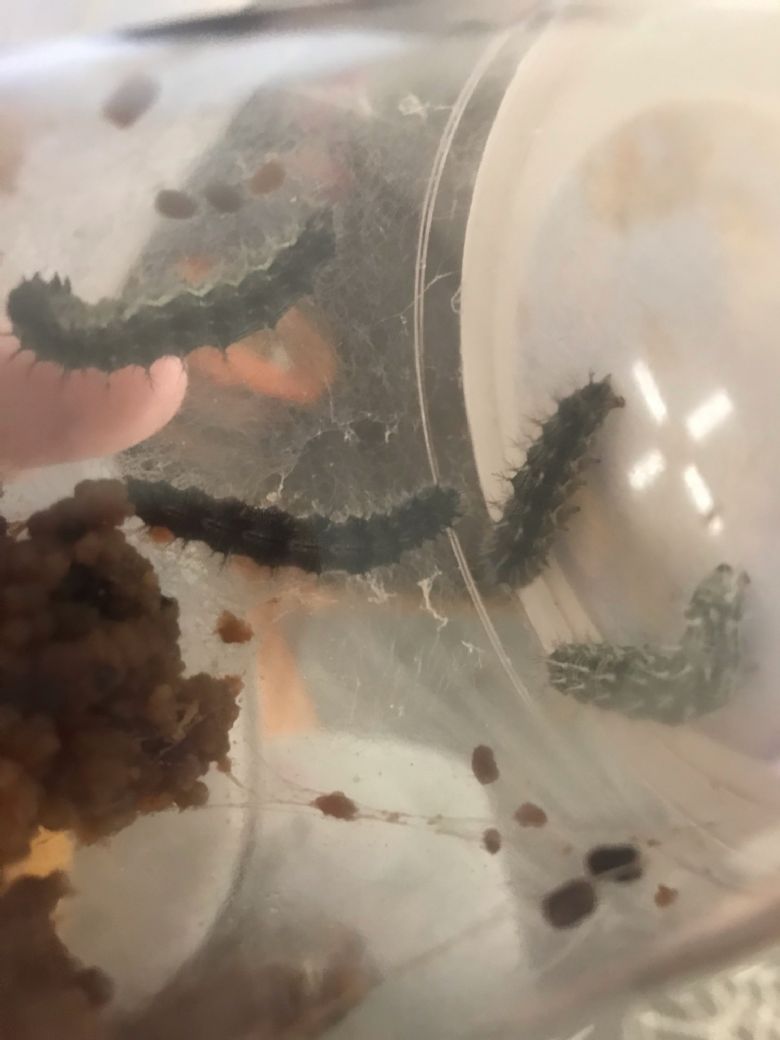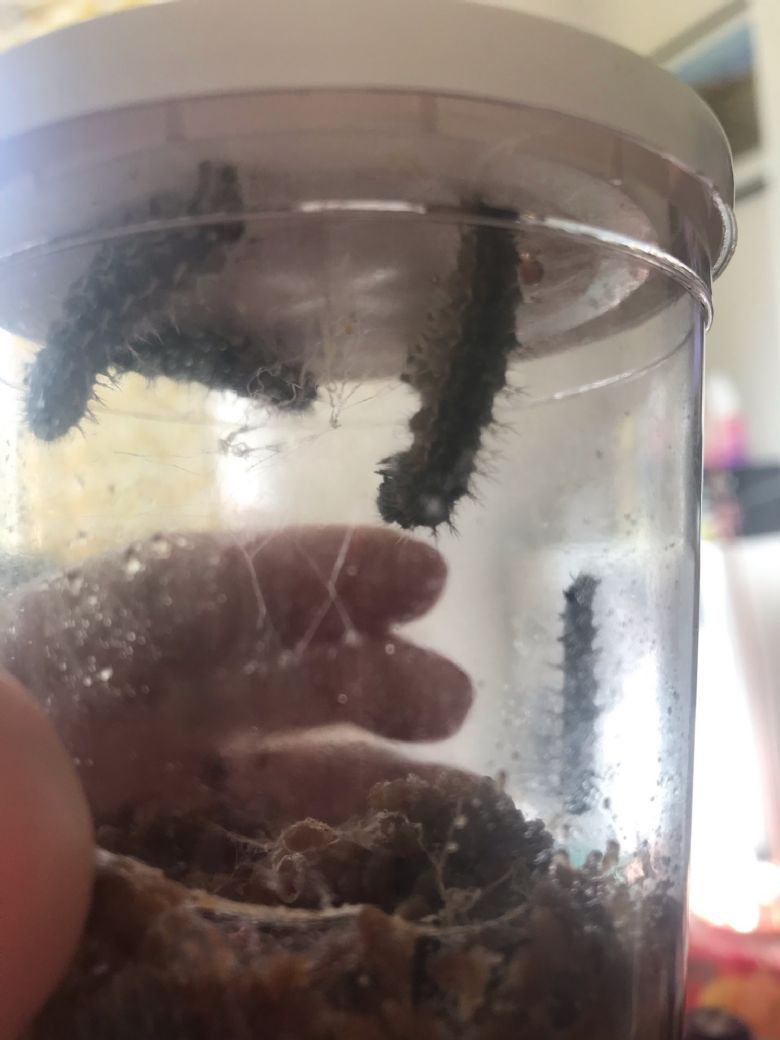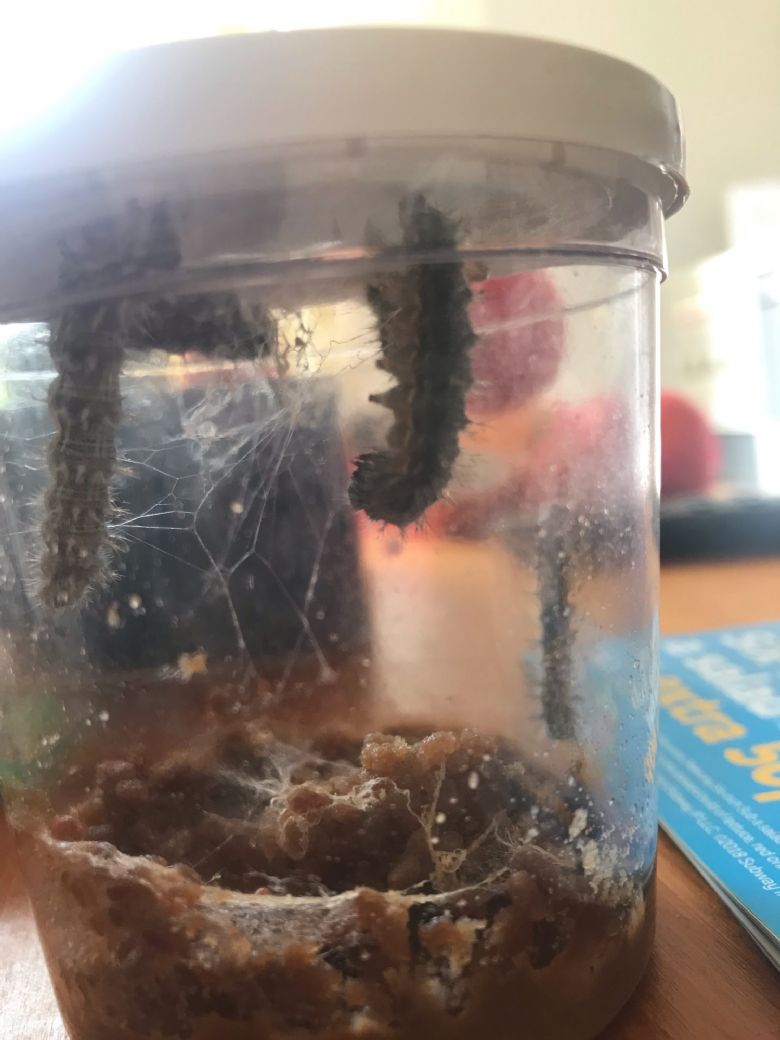 Our instructions said that it would take around two weeks for the caterpillars to emerge as painted lady butterflies but that it can take longer to change in cooler weather. We were disappointed that the Easter holidays had come around and all five caterpillars were still in their chrysalids.
On 9th April Miss Kendall was very excited to wake up one morning to find a butterfly had emerged over night! On 10th April another butterfly had emerged! They were fed a mixture of sugar and water to get them nice and strong before they were released. A few days later they flew out of their net home in to their new home in the garden!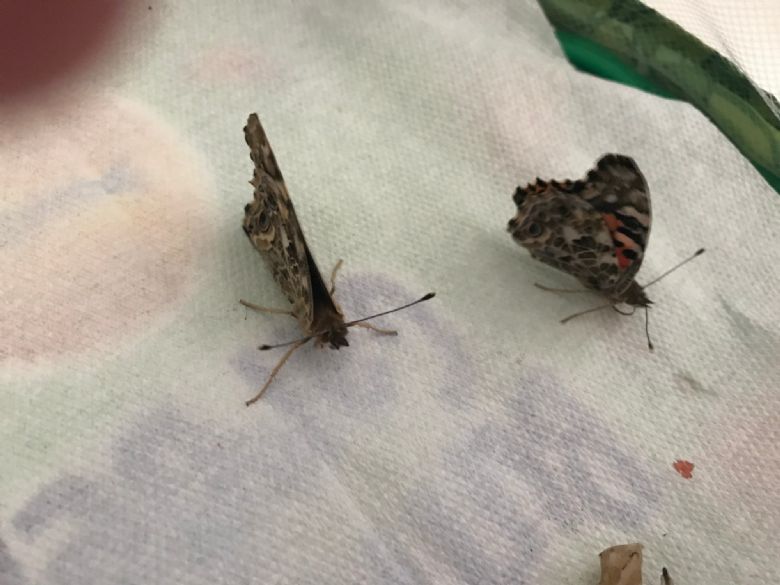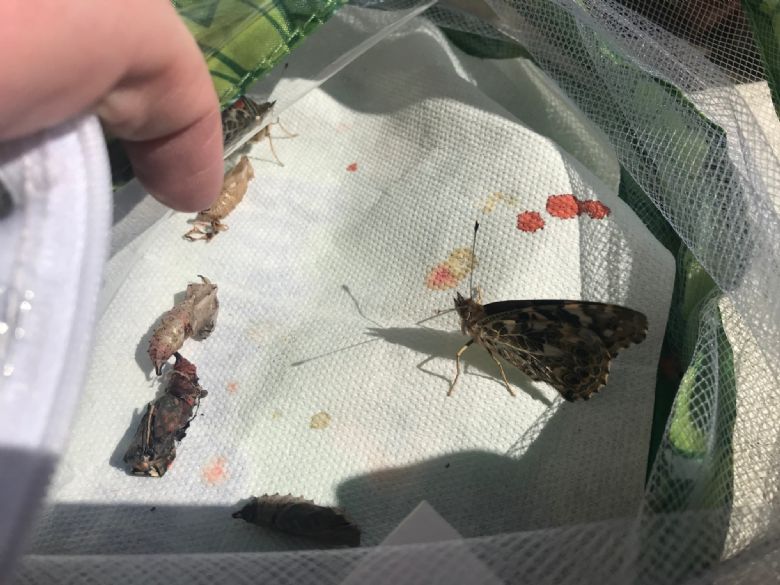 On 16th April another butterfly had emerged over night. Again it was fed sugar water and released a few days later.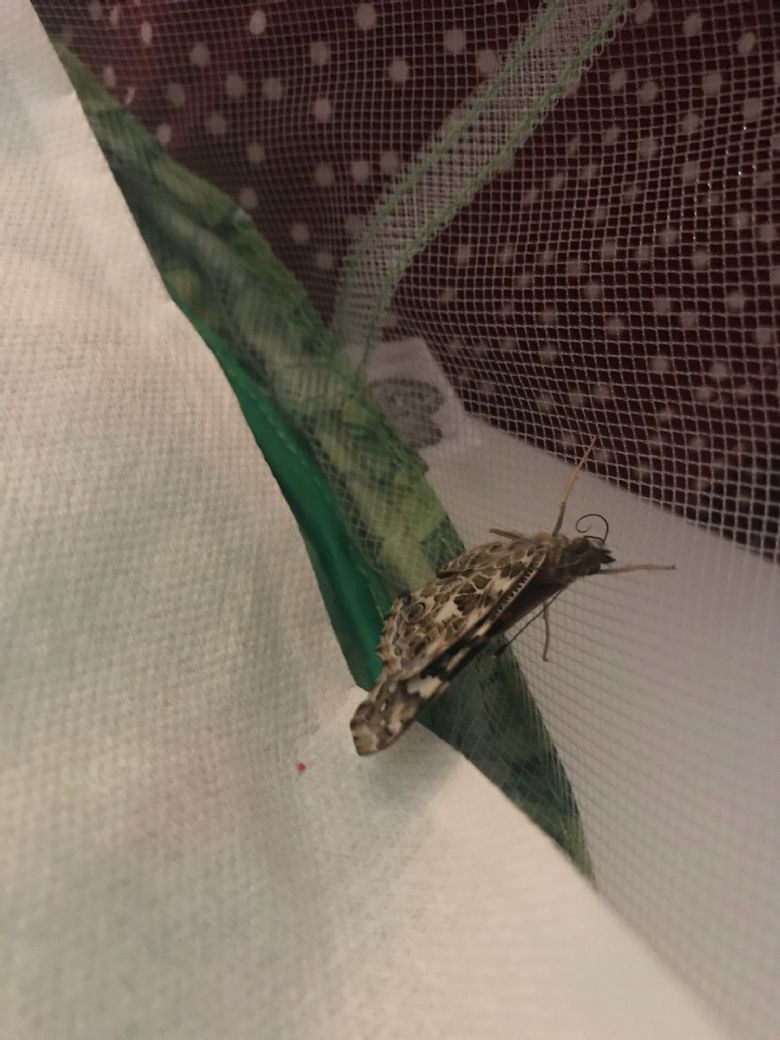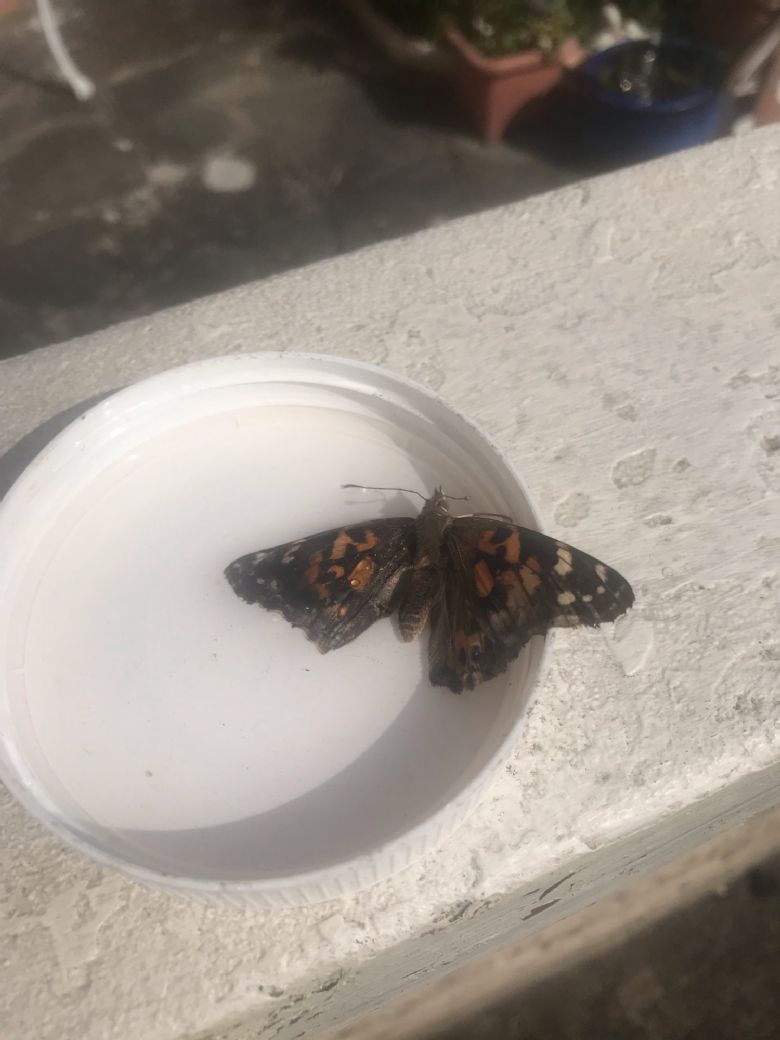 Sadly the other two caterpillars don't seem to be emerging from their chyrsalids. We've really enjoyed this experiment and seeing metamorphosis in action, it's just a shame the exciting part happened during the Easter holidays!