15th March 2019
What have year two been up to this week?
So another fun week in year two comes to an end! Take a look to find out what we've been learning about in...
Maths
We've continued learning about how to add and subtract using drawings or a number line. We spent the week going over two-digit numbers add a one-digit or two-digit number, and then did the same for subtraction. Today we really challenged ourselves by applying what we know to solving word problems. Grown-ups can find out more about using number lines by clicking here.
English
We have started looking at instructional writing this week to continue with our non-fiction theme. On Monday we had a go in groups at writing instructions for brushing our teeth -did we do a good job?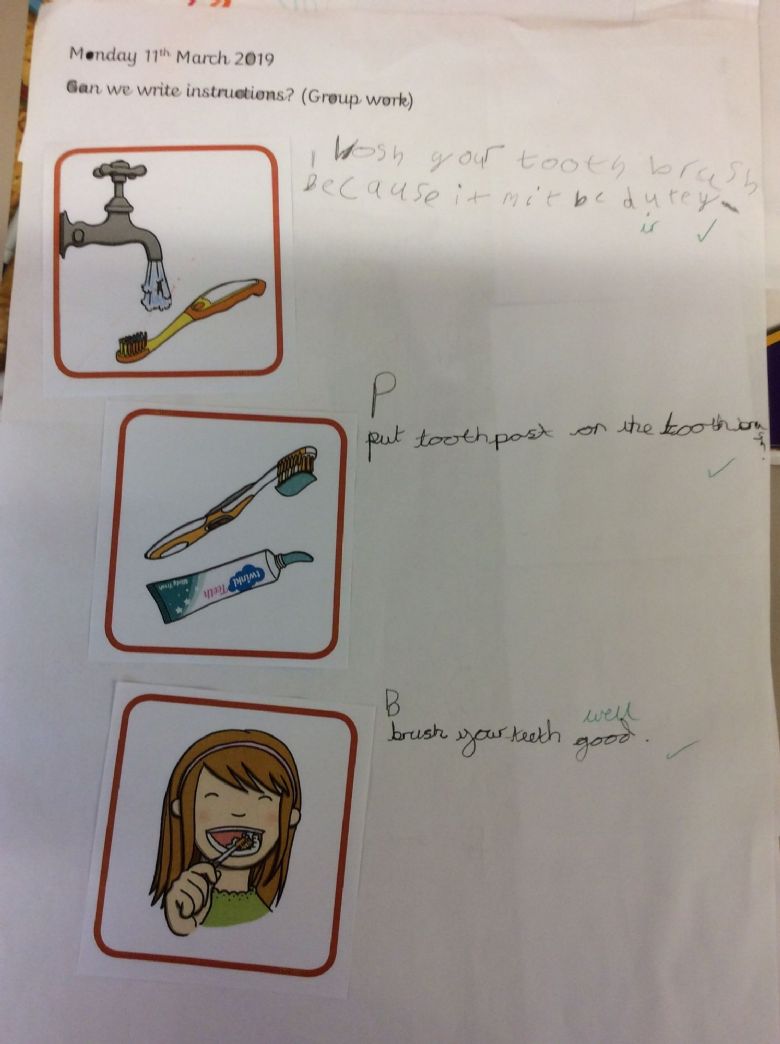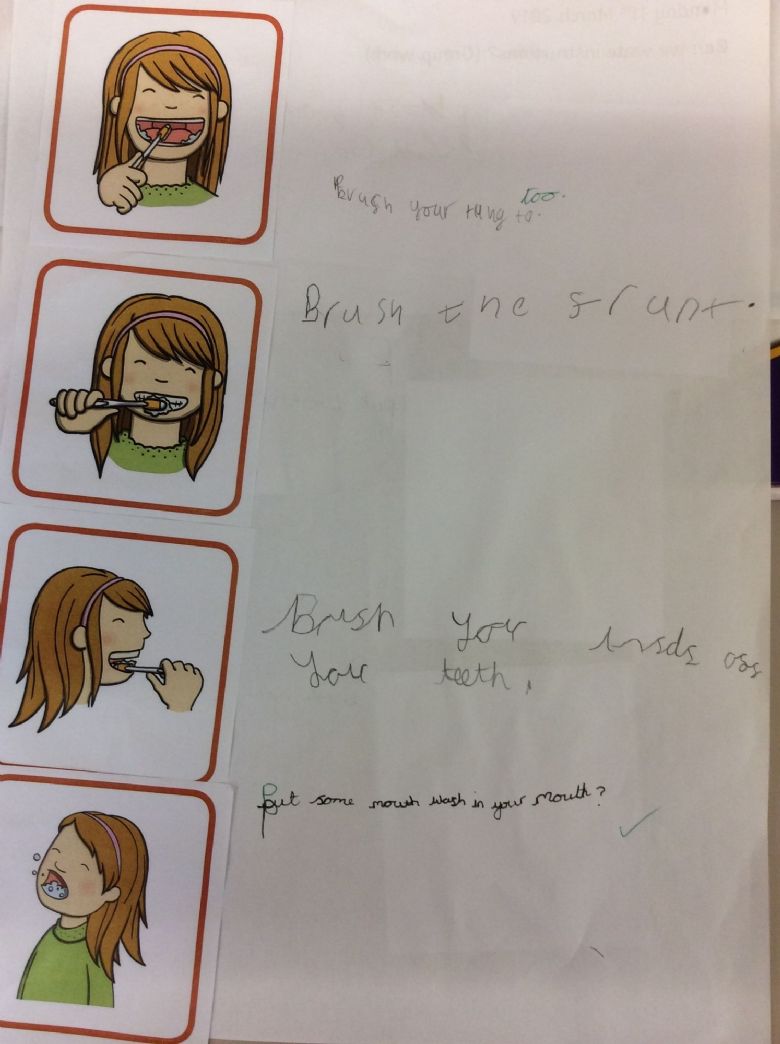 We learnt all about how imperative verbs (bossy verbs) make a sentence a command or an instruction to be followed:
Make your bed.
Find a pencil.
Close your book.
(We noticed that adults use a lot of imperative verbs!)
We also explored how adverbs can tell the reader when or how something should be done:
Quietly eat your lunch.
Quickly get your shoes on.
(Find out more about imperative verbs here)
We are basing our next few pieces of writing around a text called Aisha the Superhero Princess and we finished the week planning instructions for being a superhero and how to fly!
Science
Look how much our caterpillars have grown! On Monday we noticed that they were much bigger and that there were lots of little black bits in their pot. We learnt that these little black bits were their exoskeletons! They shed the outside of their bodies as they're growing because they grow so fast! We have now named them all so we have: Godzilla, Penelope, Daisy, Elvis Presley and Alvin.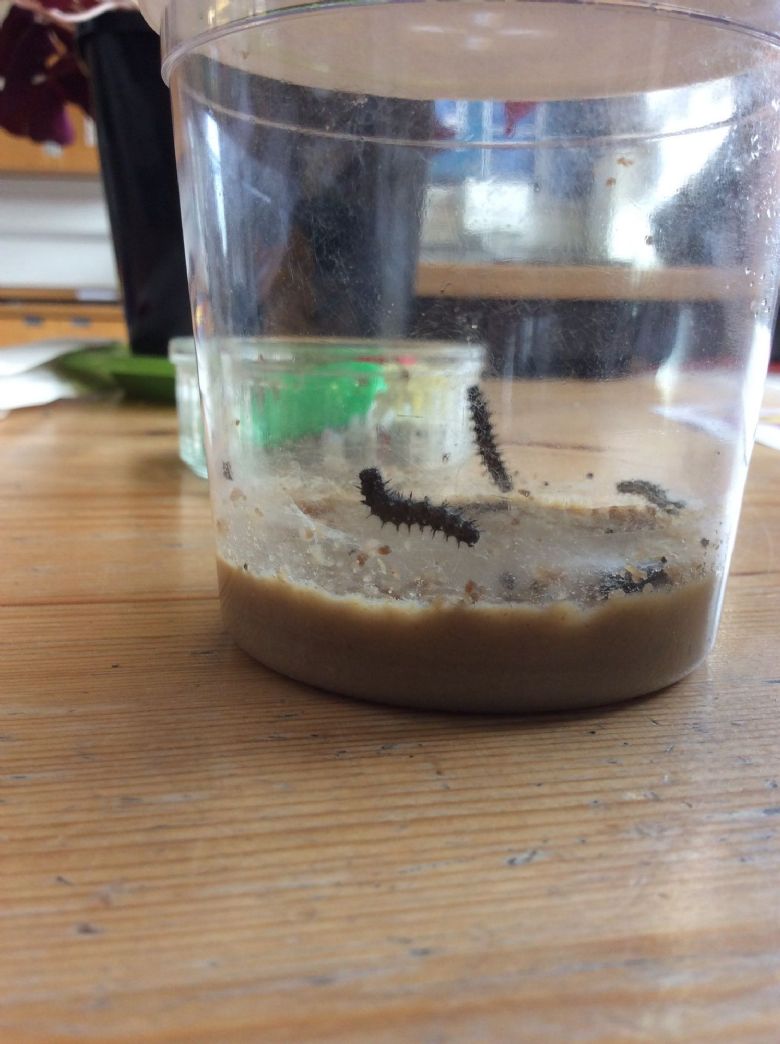 As part of our Animals including Humans topic we have been looking at personal hygiene. On Tuesday we covered our hands with germs (glitter) and investigated the best way to clean them.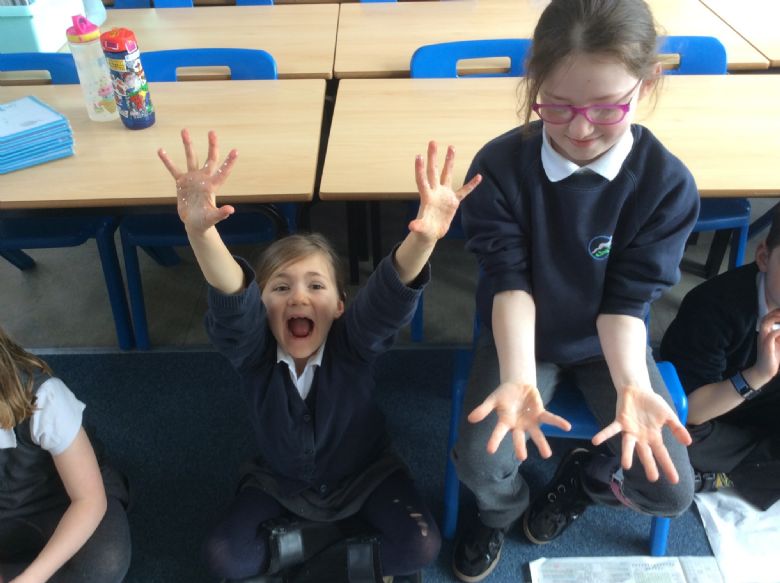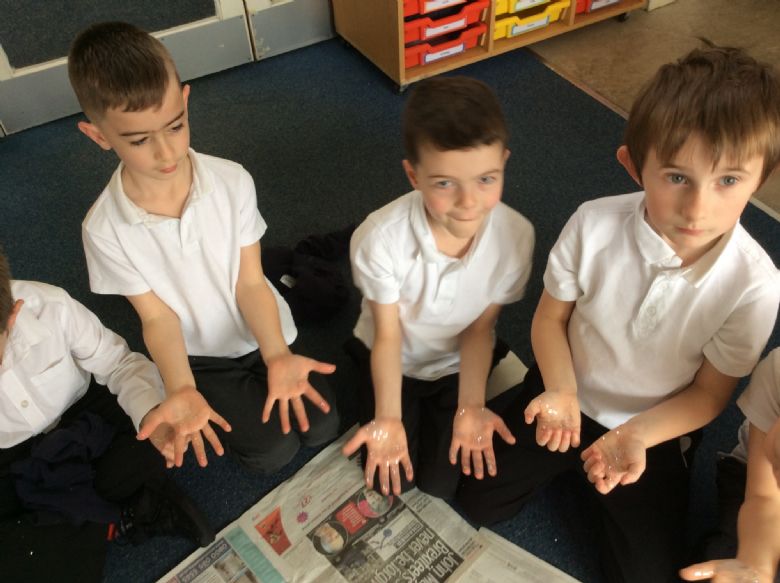 We tried brushing them off with a paper towel, a quick rinse in cool water and finally a proper scrub in warm, soapy water. We concluded that warm, soapy water would be the best at removing germs because it was the best at removing the glitter!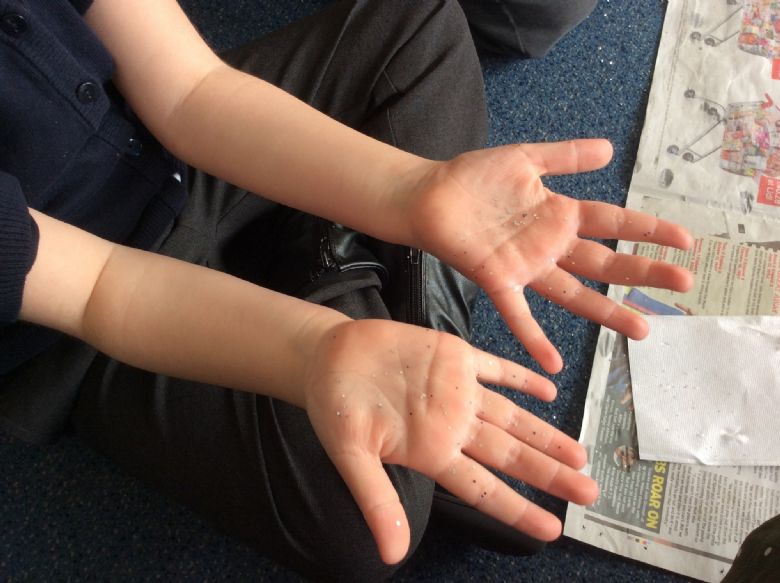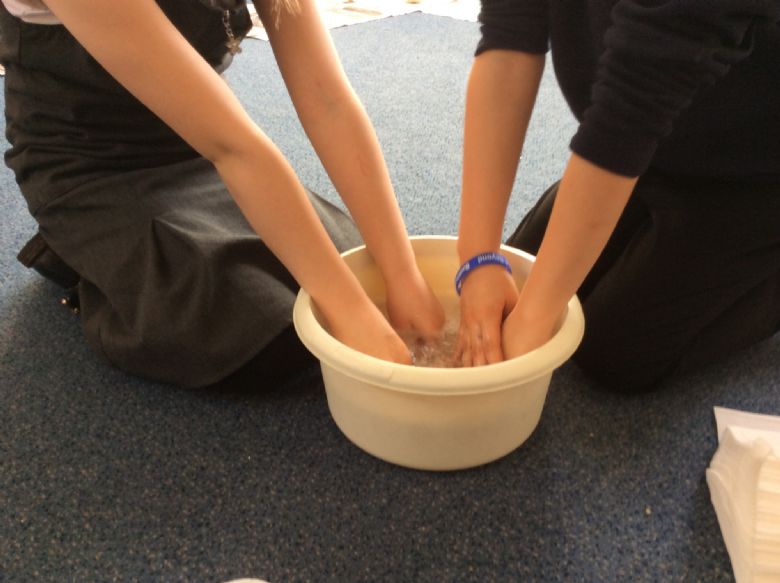 Red Nose Day
We all looked wonderful in our red clothes for Comic Relief today! This morning we shared our favourite jokes and voted for our favourites to be shared in our afternoon assembly.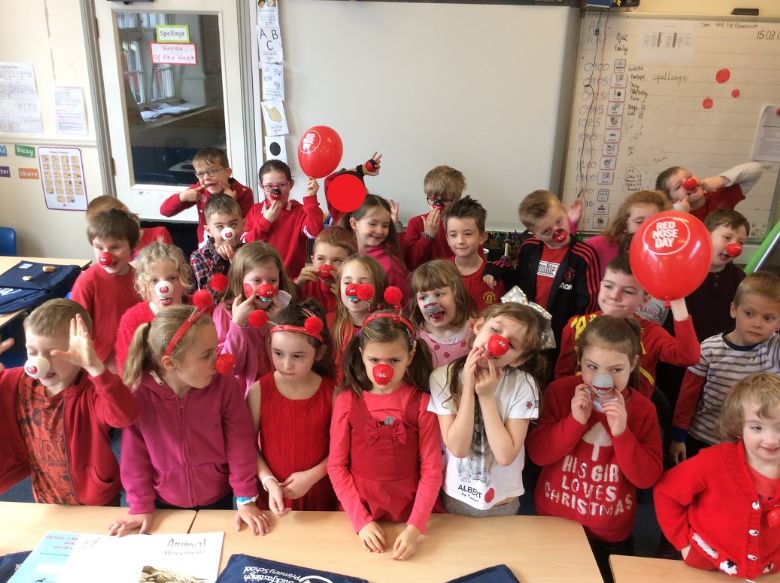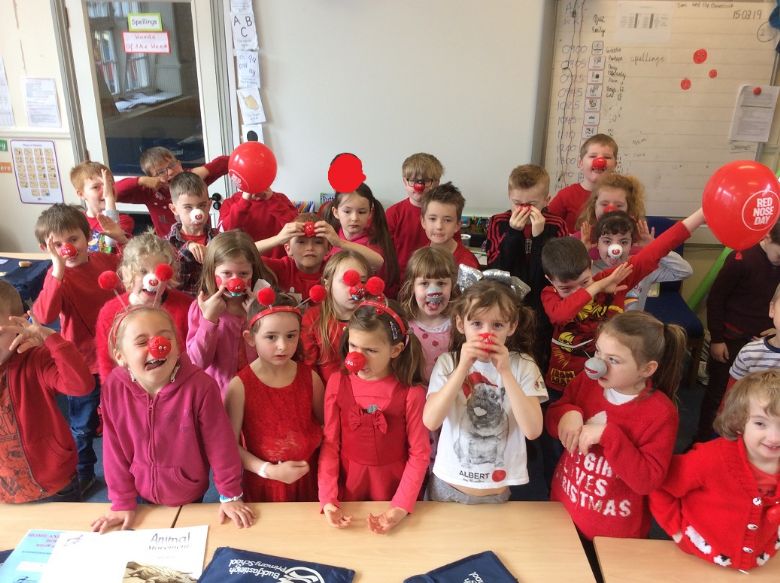 Homework
Miss Kendall now has access to Doodlemaths and so the work assigned on there will reflect and support what we are learning in school. We hope you're also enjoying teachyourmonstertoread.
The spelling pattern of the week is the 'j' sound often spelt 'g' before e, y or i and always spelt 'j' before a, o or u. Spellings are tested the Friday after they are sent home so we have a full week to practise them.
Attached below are links to the spellings on a look-cover-write-check sheet and a handwriting sheet. Additionally, there is a piece of English homework all about 'find and copy' reading questions to support our comprehension skills .