8th March 2019
What have Year Two been up to this week?
English
This week in English we have started to write our non-chronological reports about African Lions. Each day we have been challenged to include an interesting feature in the paragraph we were writing. On Tuesday we had to include a conjunction and on Wednesday we were challenged to include a possessive apostrophe. Grown ups can find out more about non-chronological reports by clicking here.
Maths
We are continuing to learn about addition and subtraction this week and started off by subtracting with concrete materials.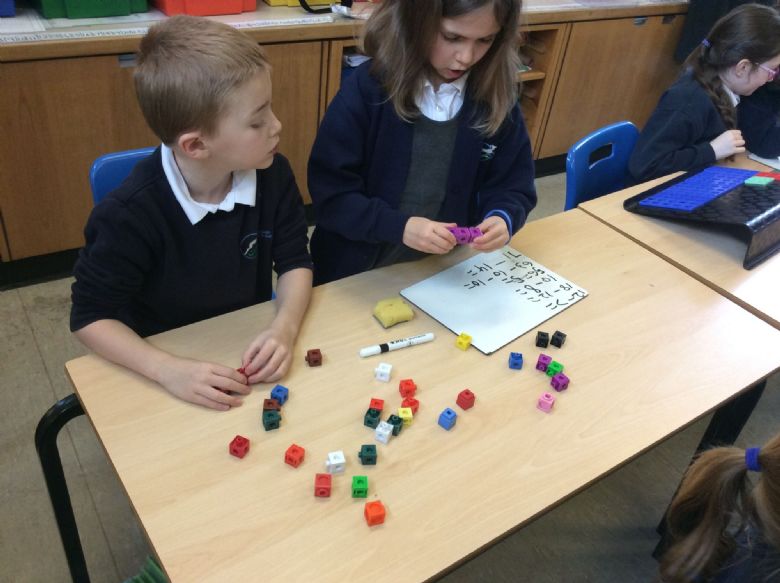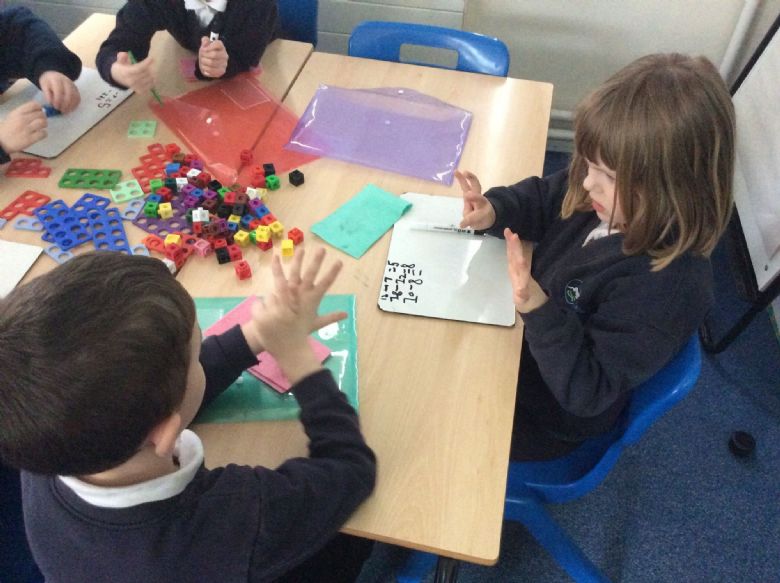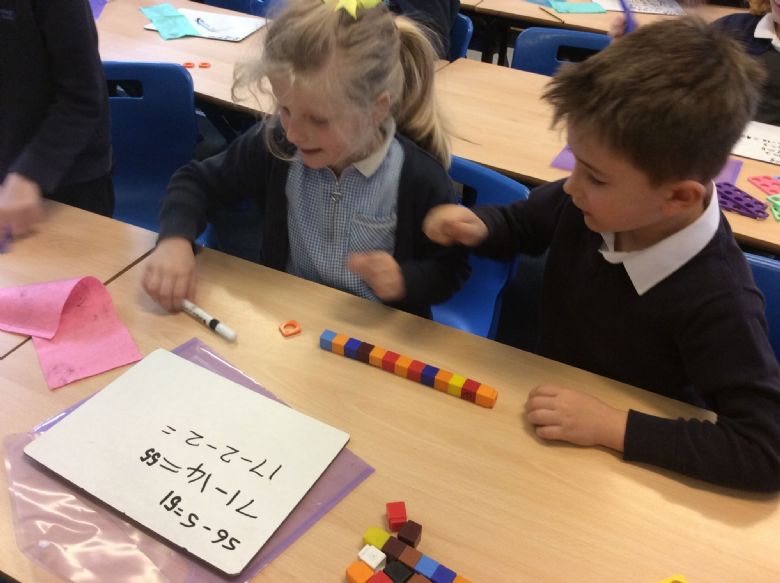 Following on from this we used pictures and drawings to help us subtract. We then started looking at how we can use a number line to solve addition problems, ready to do the inverse next week by subtracting on a number line.
Grown-ups can find out more about addition and subtraction on a number line by clicking here.
PE
On Monday we continued to impress Miss Kendall with our control of a football while learning about different invasion games. Last week we practised dribbling a football. This week we learned about the importance of finding a space in invasion game and then practised passing the ball to another player in a controlled manner.
We do PE on Monday afternoons so please help us to ensure PE kits are in school for this.
World Book Day
We had lots of fun on Thursday dressing as different adjectives, creating part of our whole school shared write and visiting all of the different teachers in their classrooms to hear a story. Look at all of our marvellous costumes! Can you spot the silly, sweet lollypop or the brave firefighter? Maybe if you look carefully you'll be able to see 'fluffy', 'sparkly' and 'spotty'.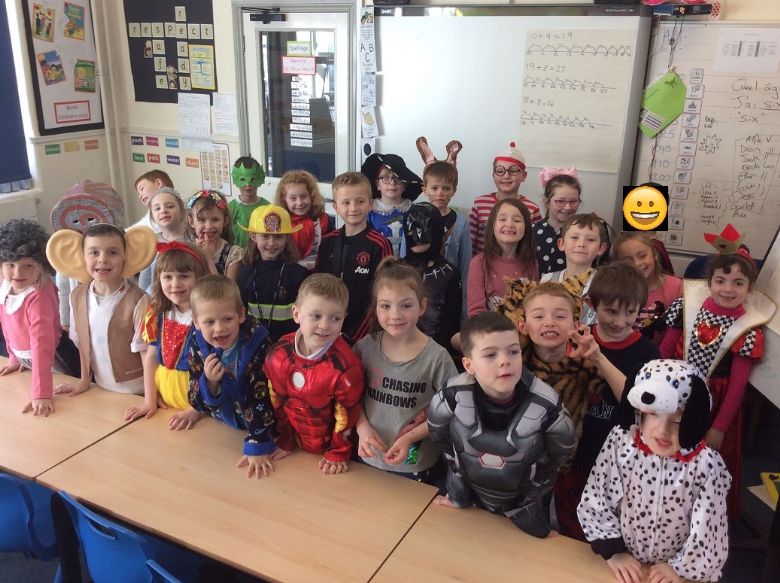 Science
As promised, this week we welcomed five baby caterpillars to our classroom. Just look how tiny they are! So far we have named two: Godzilla and Penelope. We're looking forward to seeing how they change and will keep you all updated next week!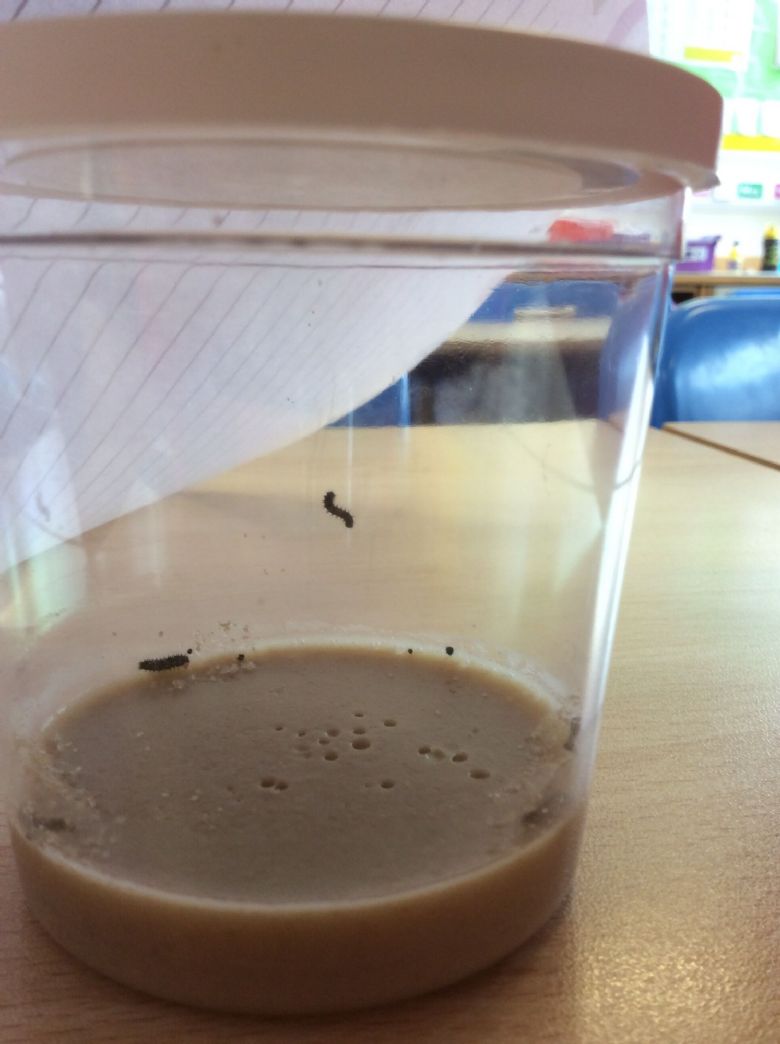 Homework
Miss Kendall was very pleased after parents evening that so many grown-ups were super keen to help at home. For this reason we are having a bit of a homework overhaul! From this week we will be bringing home the usual 10 spellings to practise by doing look-cover-write-check and on the handwriting sheet and also one piece of English or Maths each week. This will come home stuck in to home learning books but if for any reason they are lost or the books are not in school, the homework will be available to download at the bottom of this page.